One of the women that attends my SnB is getting married next month. As a gift, the rest of us are making her an afghan. Each knitter is responsible for making a 12 x 12 inch square for the project. Last night, I sat down and made my contribution.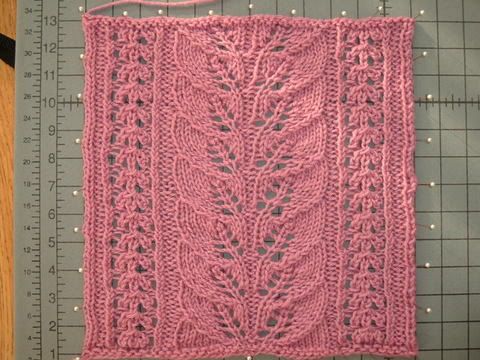 Moni is continuing at a good pace, but the miles and miles of stockinette is starting to wear me down. Part of the reason why I started on Elspeth was to give my hands a break from all that small-needle stockinette. I
do
like using small needles, but after hours of knitting with them, my hands start to hurt. So, now I switch between the two projects so that my hands don't get tired. However, I find that I have to restrain myself from just working on Elspeth exclusively. The simple lace pattern is much more interesting to knit.
Speaking of Elspeth, I am not having the problems with the pattern or chart that
other
knitters
seem to be having. The chart makes sense to me. I don't have problems with stitch counts. Everything is fine. So if anyone out there is having problems with this pattern, remember that stitch markers are your friends.
Random cat photo: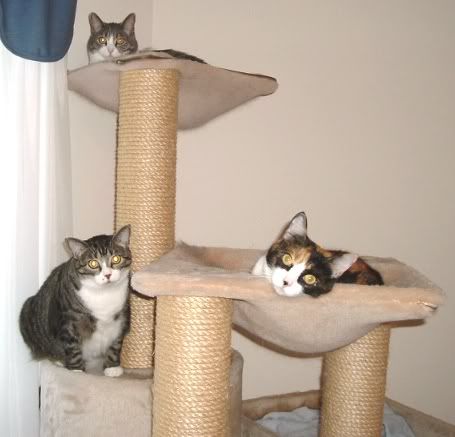 Elly is at the top, Cleo is on the right, and Scout (the star of this blog) is on the left.