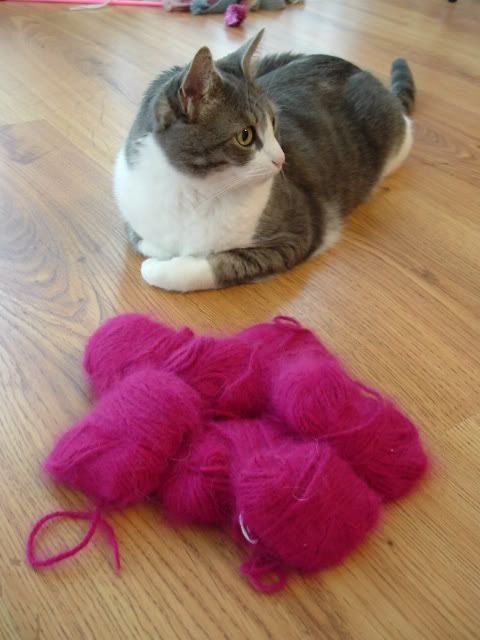 Goodies have been arriving at my house from my Knittyboard friends.
Valerie
sent me some bunny yarn from her secret yarn seller. Just a drop in the bucket compared to
her haul
and
Karen's haul
. This yarn is Anny Blatt Supreme Angora--100% Bunny. Not much yardage, but oh so pettable! Perhaps to become
Nakiska
?
Also,
Susann
sent me some chocolate from Germany:
Kinder Eggs and Mozartkuglen
. (She also sent some knitting related things, but I can't share that with you right now.) She thought that I was silly for wanting the Kinder Eggs. "They are just chocolate," she said. But no! Kinder Eggs are all about the toys. The chocolate had a hard time in the Texas heat: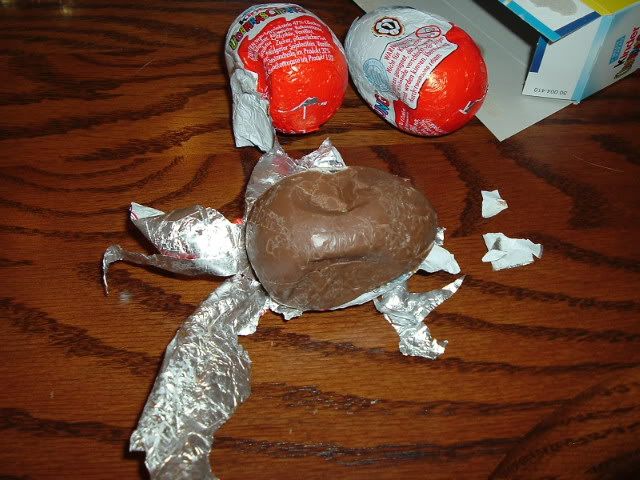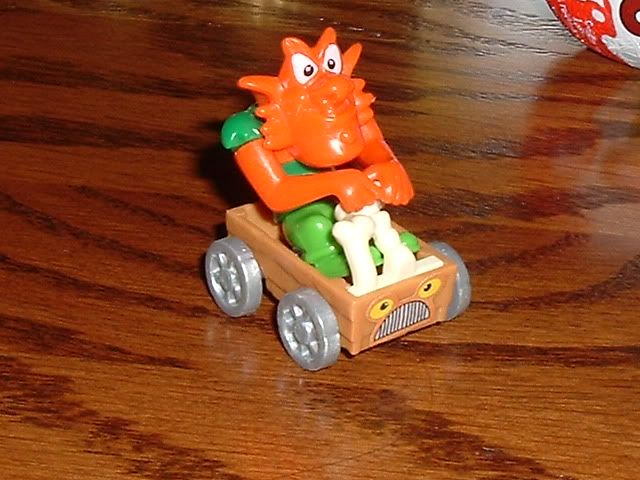 But the toys were just fine! My favorite thing about Kinder Egg toys is that they often need to be
assembled
. For "free" toys, they are fairly good quality. Not like the crappy "toys" that you get in Cracker Jacks these days. (I had Cracker Jacks a couple of weeks ago. I regret that I didn't take a photo of the so-called toy. I seriously considered buying more Cracker Jacks so that I could show a comparison photo, but then I worried that doing so would mean that I was taking this blog thing a bit too far.)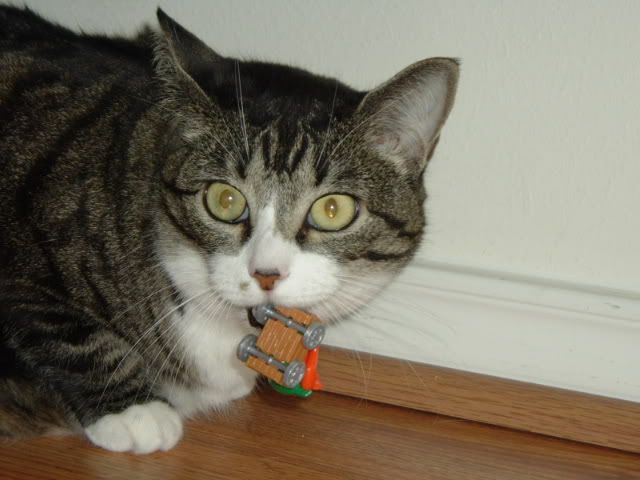 Time to play!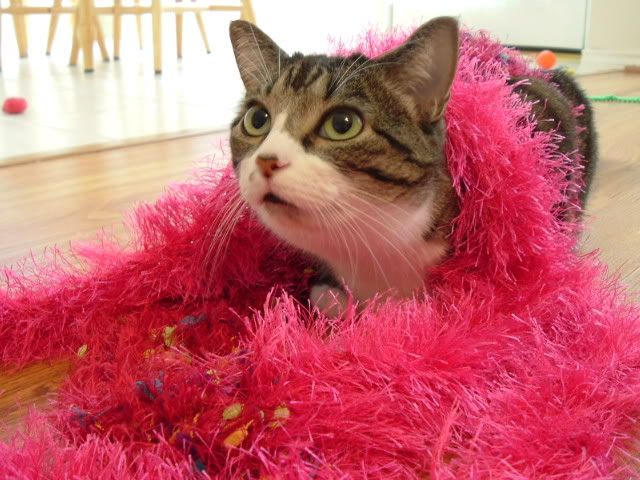 Finally,
Monkee
presented me with two very unusual things last night. A fun fur scarf and a
CD
of
songs that I've never heard before
. I asked her if the scarf was something that she knit or something that someone else knit and sent to her or something that someone else knit and sent to her to give to me. This was her answer: *stare, blink blink, shrug, look away* So I'm assuming that Monkee herself
murdered a muppet
made this scarf. That's my story and I'm sticking to it. She has a
history of giving me hot pink things
. As for the CD, uh ... well ... no comment.