Do you see what I see?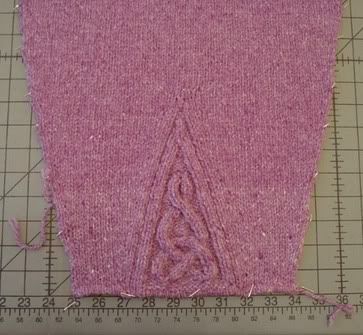 About 4 inches above the cuff? Where I changed to a new skein of yarn? Don't tell me I'm imagining things or that it doesn't look as bad as I think. It doesn't show up very well in this photo. I could easily see it in my dimly lit guest room.
Immediately checked the ball bands. All the same dye lot. Checked the body/hood. No distinct line, but the top of the hood is definitely lighter than the body.
What should I do???!!!!