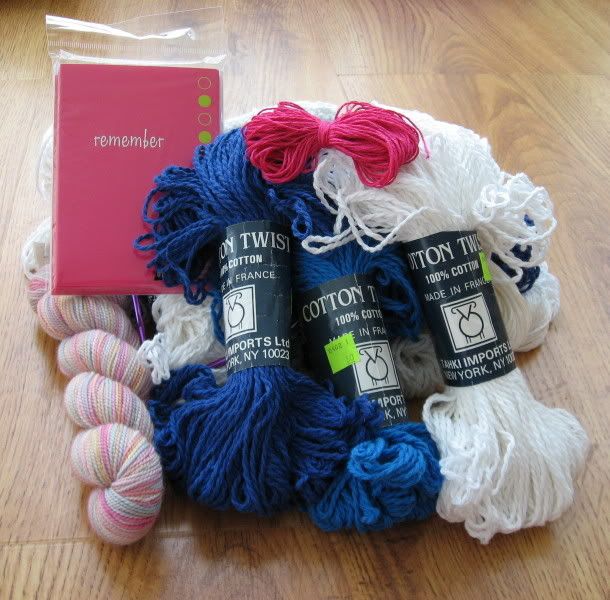 Remember when I
whined
about wanting more yarn? Apparently I whined so loud that people all over the country could hear me. Look what came in the mail! A pack of cute cards and skein of Koigu for
Jennifer
, a bit of Cotton Fleece from
Helen
(and
Ana
), a bunch of Tahki Cotton Twist from
Elizabeth
. The Cotton Fleece is for swatching so that I can see if it will work for the cabled tank top that I so desperately
need
want. Elizabeth also sent me a baby sweater pattern that she wrote herself so that I can make a sweater for the little Loganberry. Thank you all so much!
But unfortunately for me, this last week and half has been one of THOSE weeks and a halves. I've been insanely busy with work and have had little time to pick up the needles. So yes, Elizabeth, I was able to get gauge--now I need to get time. I plan to cast on for real this week.
But I did manage to finish the two big knitting projects I have been dragging along: one Barbie and one secret. Barbie is blocking. The secret is on its way to its future home. FO reports later this week!