I have to admit that, when I first read the
second challenge
for the Amazing Lace KAL, I had no idea what I was should do. (click the photos to make bigger!)
First, I thought I'd go for the gratuitous cat photo:
Xtremely Cute Lace Knitting!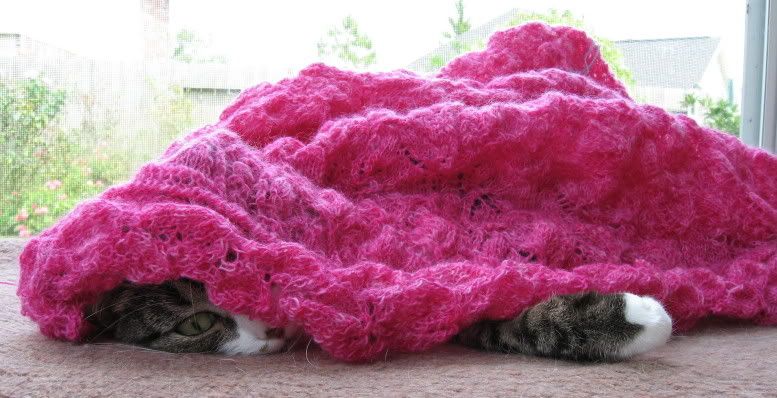 Then, I thought I could show my true nature:
Xtremely Geeky Lace Knitting!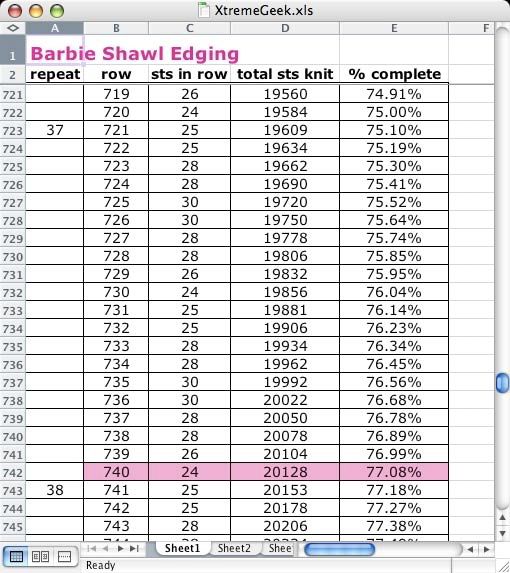 (For those who are less geekily inclined, that's a screen shot of a spreadsheet that I made to keep track of my progress as I knit the Barbie Shawl's edging. It keeps count of the repeat that I'm on, the row that I'm on, the number of stitches in each row, the total number of stitches knit in the edging, and the percentage of the edging that is finished. And, by the way, I've made significant progress since I took that screens shot. I am now 93.75% finished.)
Next, I thought about getting into the pure spirit of Xtreme sports:
Xtremely Dedicated but Crazy Lace Knitting!
Finally, I decided to show my freakish side:
Xtremely Flexible Lace Knitting!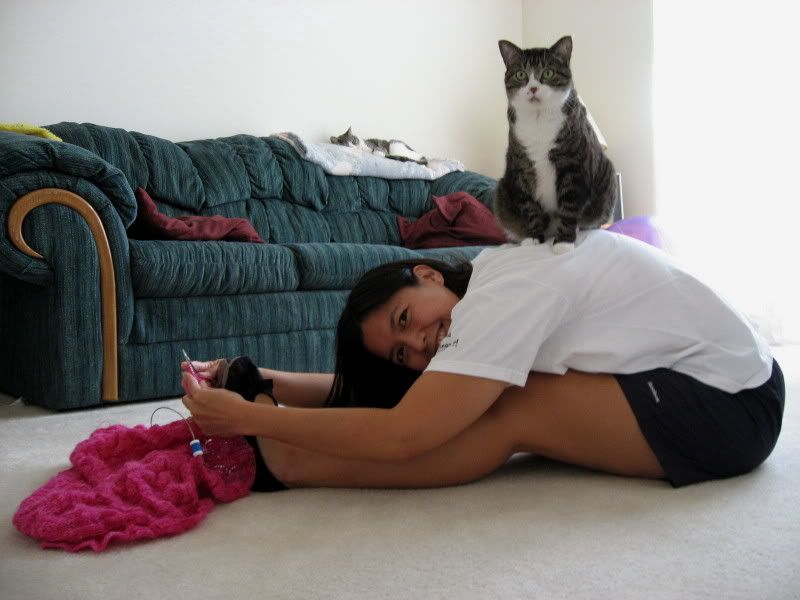 (I don't actually think the fact that I can put my face on my shins to be very freakish, but Peter claims that I am a freak of nature when I do it. I think he's just jealous.)
Xtreme enough for you?
Edit to Add:
Oh ye of little faith! I would not offend or disgrace Scout by Photoshopping her into an image for the sake of laughs. The only adjustment that I made to the photo above was to make it a wee bit darker because it was rather bright and a tad overexposed. As proof--here are the outtakes from that photoshoot:
one
,
two
, and
three
. See? She moves!