My brother and his sister-in-law have recently taken up knitting. Neither of them seem interested in making anything of substance, but they both are intent on gaining a basic proficiency at the craft. Their creations so far have been limited to small rectangles. (Or rather small trapezoids because they tend to add extra stitches while knitting.) However, I'm proud to say that both of them can cast on, knit, purl, and bind off. And they are experts at frogging (hee hee).
Unfortunately, I don't live near my brother, so I can only give him knitting advice over the phone or via email. Just for fun, my brother sent me photos of his knitting. He calls this photo
Persistence of Vision
.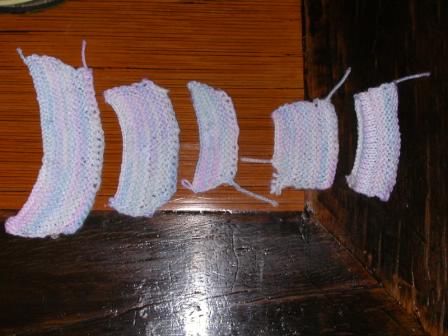 So what do you think? Is it art?