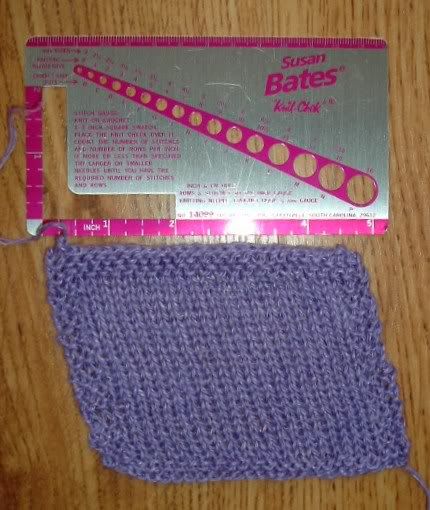 I've knit a couple of swatches with
Louet Sales MerLin
(merino and linen--clever, huh?) and both swatches have a weird bias to them. See? Please, knitting and yarn experts out there, tell me why this is happening. No, I'm not twisting my stitches. This happens when knitting flat (as seen here) and when knitting ribbing in the round. Is it the way the yarn is made? Is there anything I can do to avoid it? I'm highly confused because I have never seen anything like this before.
Update:
Dragon Hoodie parts are done. Now I have to get up the gumption to sew them together. This weekend involves teaching at LYS on Saturday (assuming that I have students) and watching Peter run the Seabrook Marathon on Sunday. I don't see much seaming happening on either day.

Good News:
I'm going to Alaska! Alaska! I have wanted to go to Alaska since I was a kid. Peter and I just booked a
Backroads Trip
. We will be hiking, biking, rafting, sea kayaking, and DOG SLEDDING.
(I'm ignoring the fact that the dog sleds are going to be on wheels.)
We will be going in August when the heat of Houston will be unbearable. There are still several spots open on the trip. Anyone care to join us? Come on, where else can you buy
qiviut yarn in a museum store
?