I decided that I really needed a hat. So, I made myself a
kittyville hat
! I finished it in two days.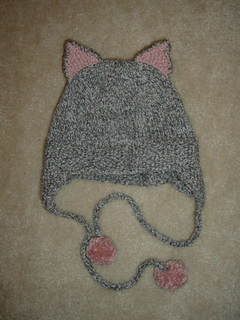 The main color is
Bernat Denim Style
color sweatshirt and the contrasting color (in ears and pompoms) is Debbie Bliss Cashmerino Aran. It's sort of a waste of Cashmerino, but it is the only pink worsted weight yarn that I have and I don't have much anyway. Just the leftovers from Wavy that I made for Laura Z.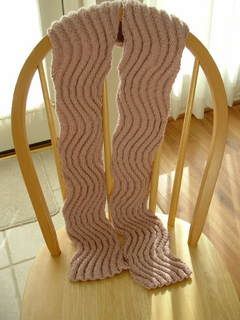 I wasn't thrilled with the fiber content of the Denim Style (acrylic and cotton), but the yarn is soft and I really liked the color. I thought the gray and white would make me look like my two tabby cats. So you decide! Do I look more like Scout or Elly?
Here I am: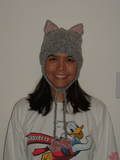 Here is Scout: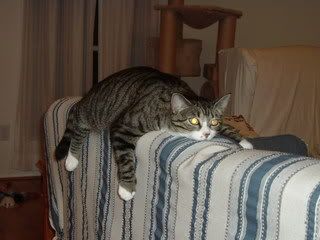 Here is Elly: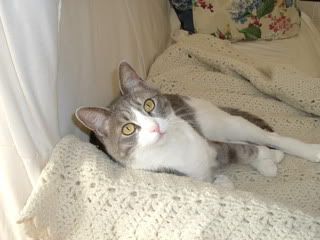 My other cat, Cleo, is not a tabby but she deserves make an appearance in my blog, too.