I'm itching to start DH's sweater. I have most of the yarn, but the contrasting color has yet to arrive--and the sweater starts with the CC. I hope the yarn arrives today. If it doesn't, I will email the vendor.
I'm all prepared to start the sweater. I've wound yarn, swatched, washed the swatch, made a swatch of the cable pattern, and made an enlarged copy of the cable chart. And because I'm such a visual person and a bit of a nerd, I carefully color coded the cable chart.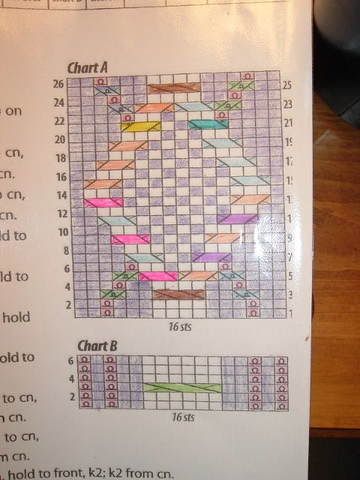 Why is there a weird glare on that chart? Because, in even more nerd-fashion, I put the chart in one of those plastic page protectors. And if you filp the chart over, you will see the entire pattern for the sweater. So where's my yarn!!!???